text.skipToContent
text.skipToNavigation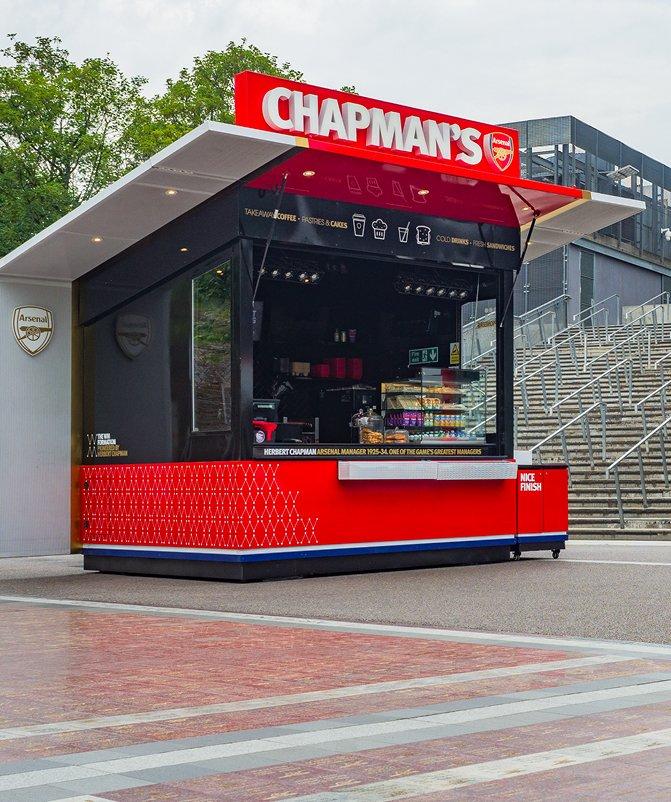 Food & Drink at the Emirates
Chapman's is situated in Armoury Square, nearby to the Stadium Tour entrance. A perfect location to grab some light refreshments either pre or post tour. A tribute to the great Herbert Chapman, take time to explore the kiosk. It features many of his firsts, the WM formation, floodlights, white sleeves and hooped socks as well as the first televised game.
Chapman's serves a wide selection of hot and cold drinks, sandwiches, paninis, wraps, pastries and other delicious snacks. With benches in Armoury Square to sit on, it's a perfect location to enjoy your food and drink whilst taking in the surroundings of the Armoury Store and Emirates Stadium.
Chapman's is open on matchdays, Saturday, Sunday and everyday during the school holiday periods.